These homemade lime popsicles are super refreshing and full of fresh, zingy lime juice. Perfect for a summer's day when you need to beat the heat.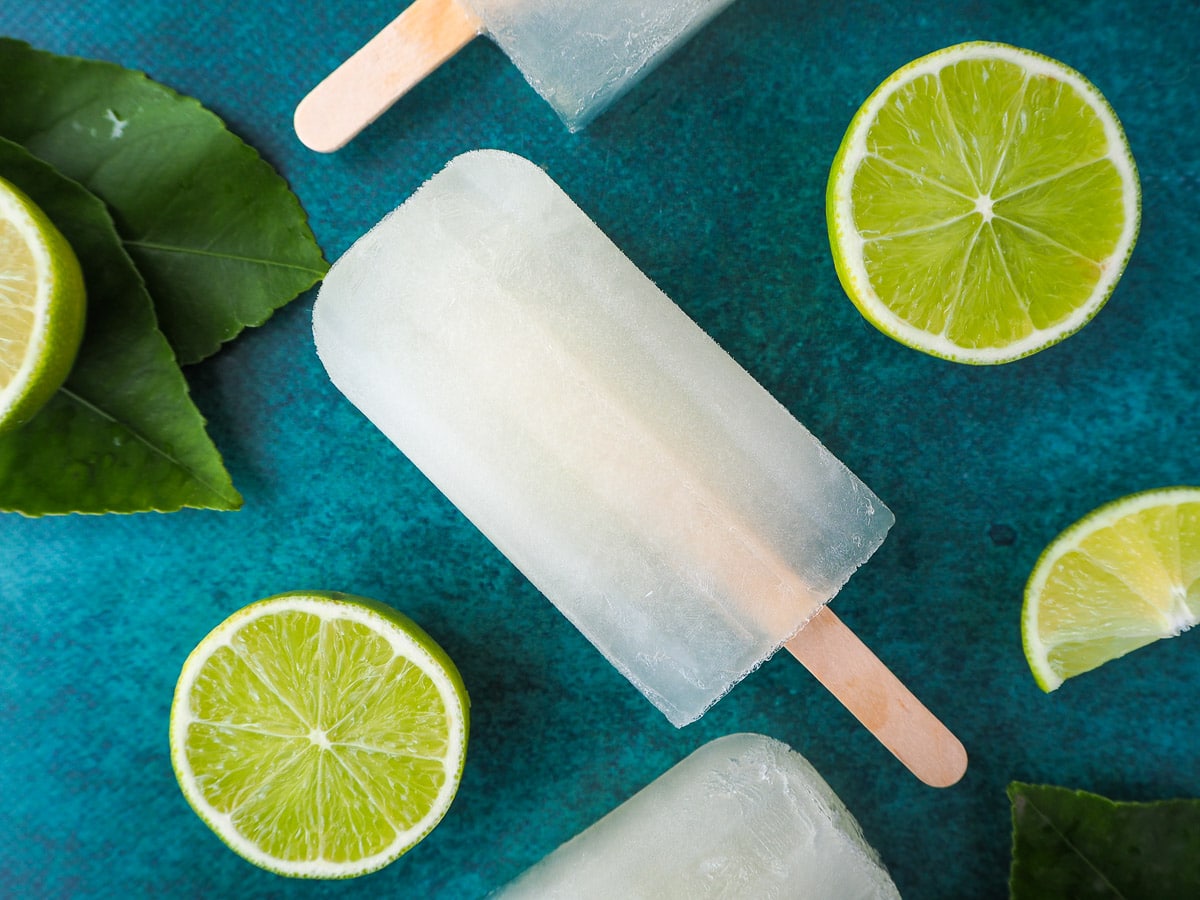 Jump to:
Lime is such a wonderful citrus flavor. There is something about the fresh sour taste combined with that distinctive tang that makes my taste buds happy. They have been hugely popular with my kids, somewhat to my surprise, who were happy to eat them while I was testing this recipe.
These lime ice pops are super simple to throw together, but they do take a little time to freeze properly. Its best to make them at least the day before hand to give then a good twelve hours, preferably twenty four to freeze properly and ensure they don't break when you remove them from the molds.
Ingredients
Fresh limes: you need fresh limes for this recipe, for both the juice and for the zest which adds some extra flavor and tang. Do not use bottled lime juice, it will make your popsicles taste awful.
Sugar: some white sugar helps balance the sour of the limes and turn these popsicles into a delicious treat. You could use castor sugar or raw sugar if you prefer.
Citric acid: a little citric acid helps give these popsicles some extra bite. You can leave it out if you prefer.
How to make lime popsicles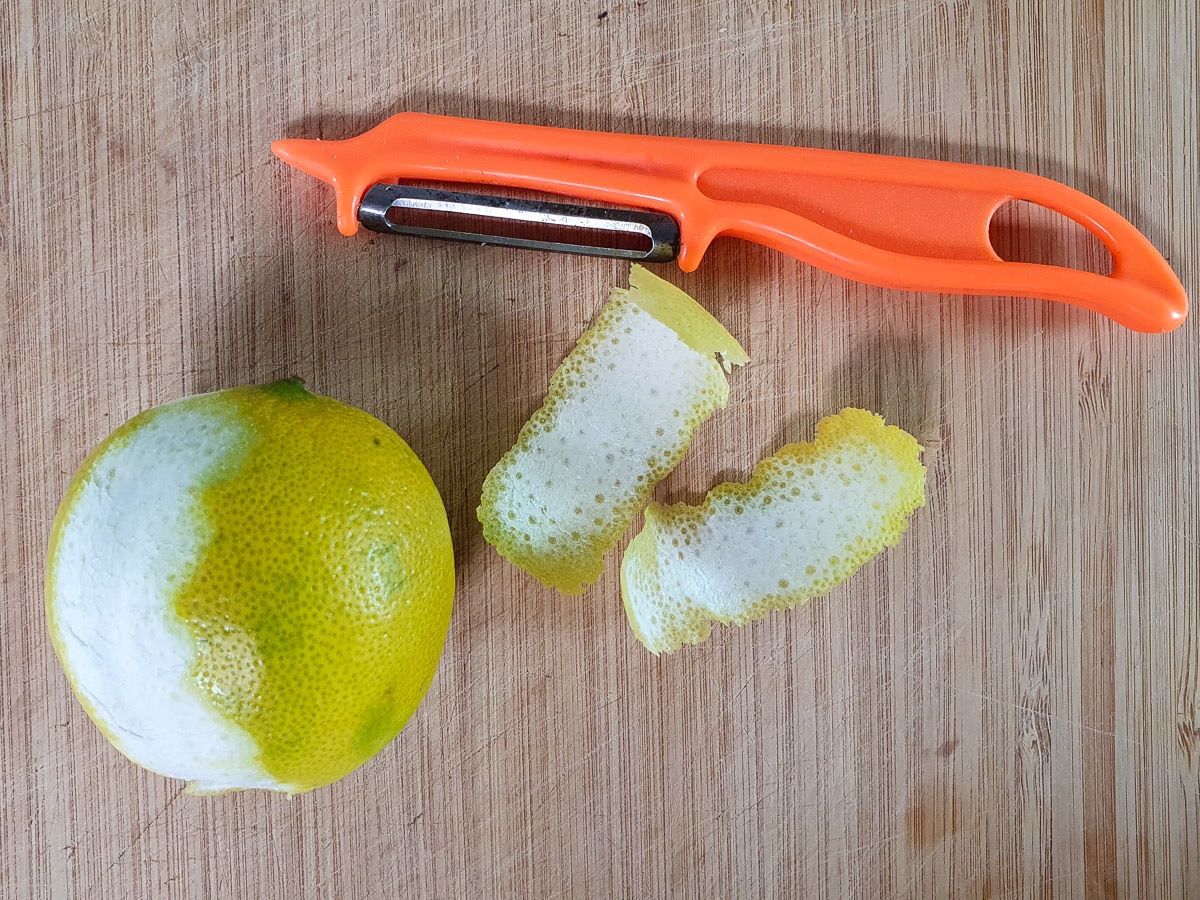 Use a peeler to carefully peel four or five stripes of zest from two of the limes.
Mix the citric acid into the sugar. Add one cup of water to a small pot with the sugar and citric acid. Heat on a medium heat, stirring well until the sugar and citric acid is dissolved.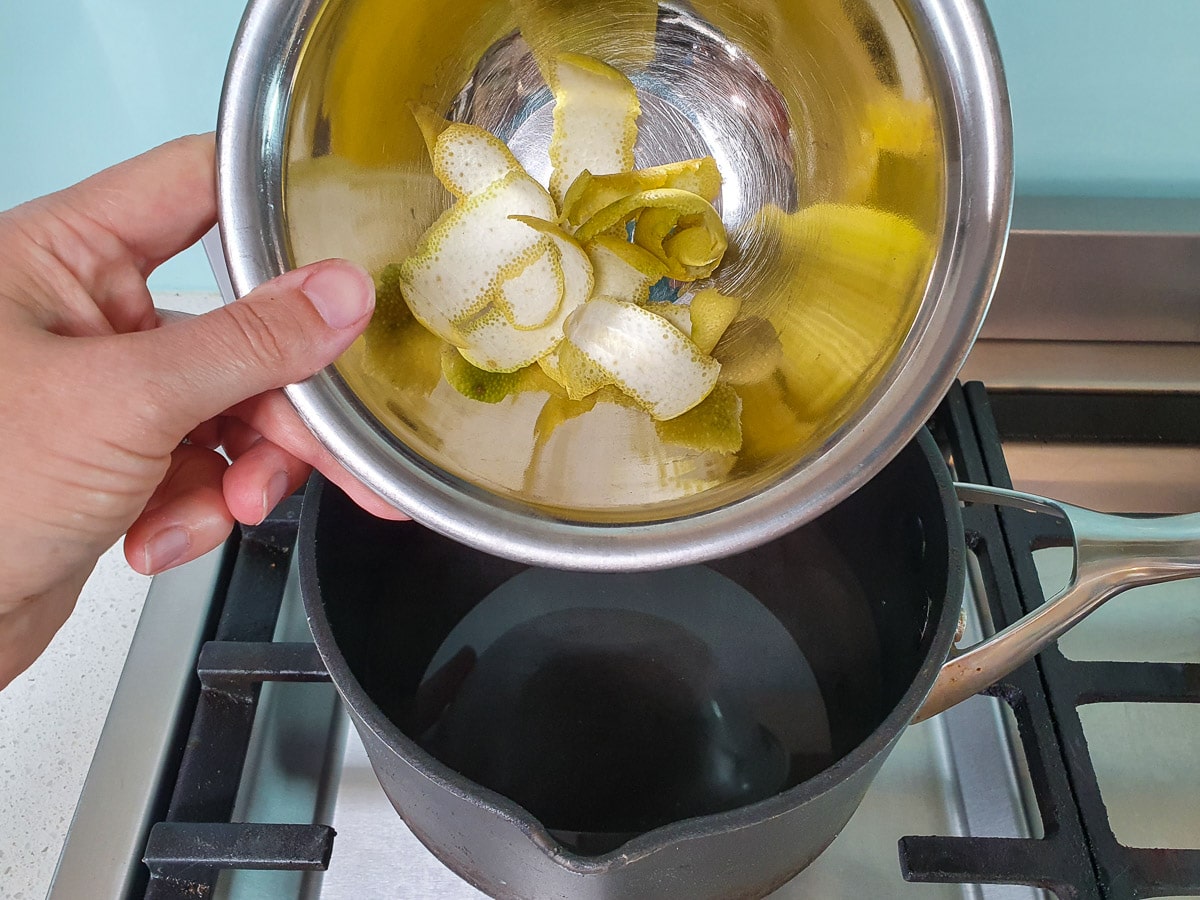 Turn the heat down to low, add the time zest and simmer for five minutes with the lid on. Remove from heat and allow to cool while you are juicing your limes.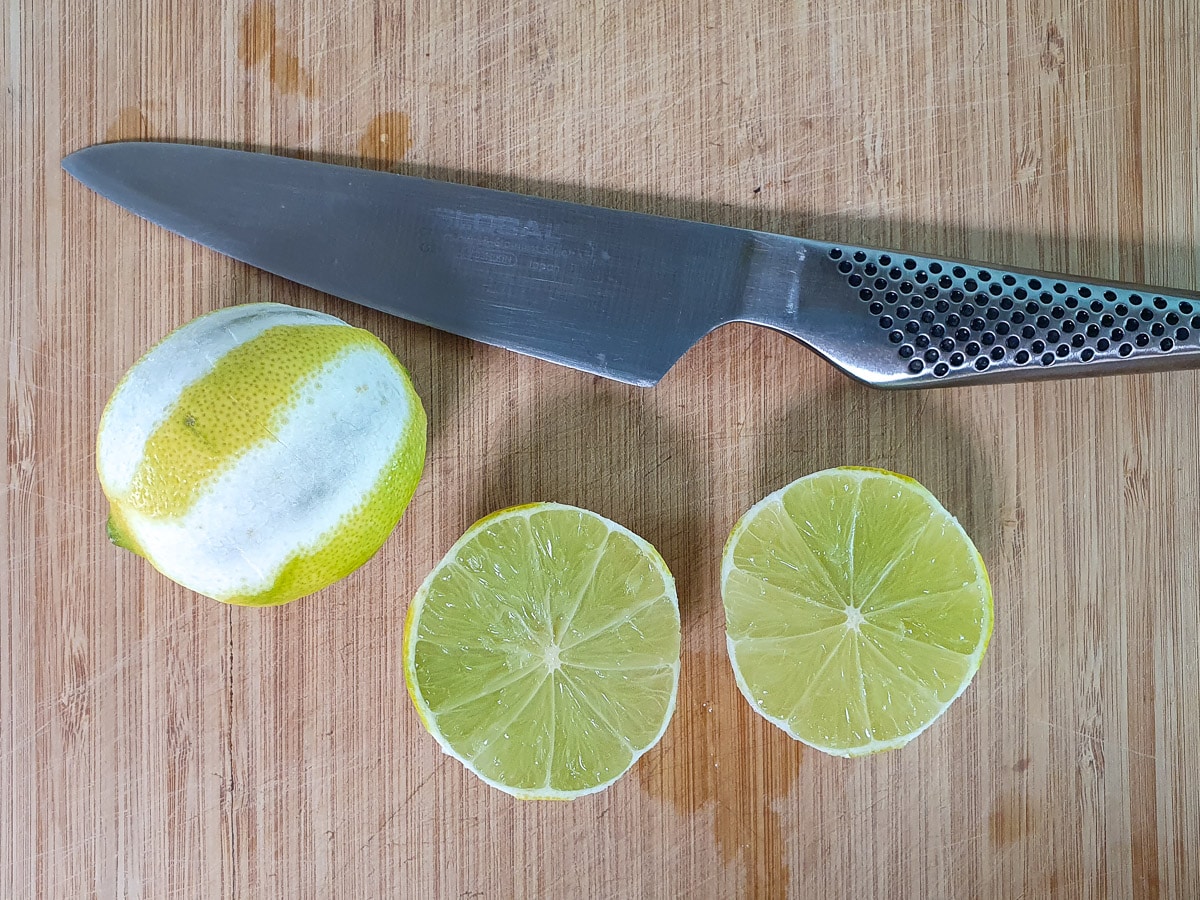 To get more juice out of limes you can roll them on a chopping board or heat them up in the microwave for about 20 seconds. If microwaving two limes at a time do it for not more than 30 seconds. Be careful when cutting into the limes in case some hot steam escapes.
Juice the limes. Remove the zest from the sugar syrup. Add the sugar syrup and lime juice to a heat proof jug, then top up the water to about 2 and a half cups (600mls).
Chill in fridge for about two hours or untill cold.
Hot tip: make sure there is room in your freezer for your popsicle molds before you try to fit them in, or there will be tears!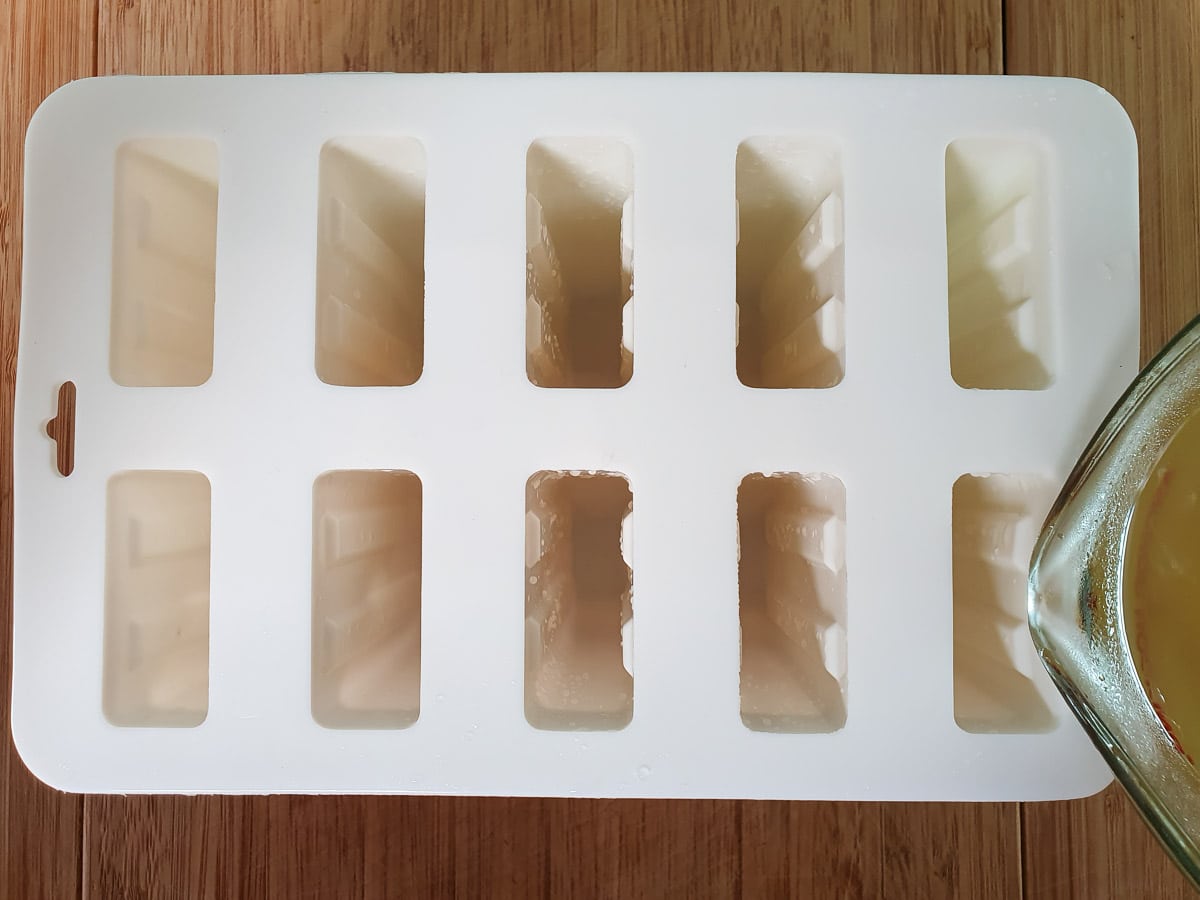 Pour the mix into your molds, add sticks and freeze for at least 12 hours, preferably 24 hours, or they may break when you pull them out of the molds.
How to serve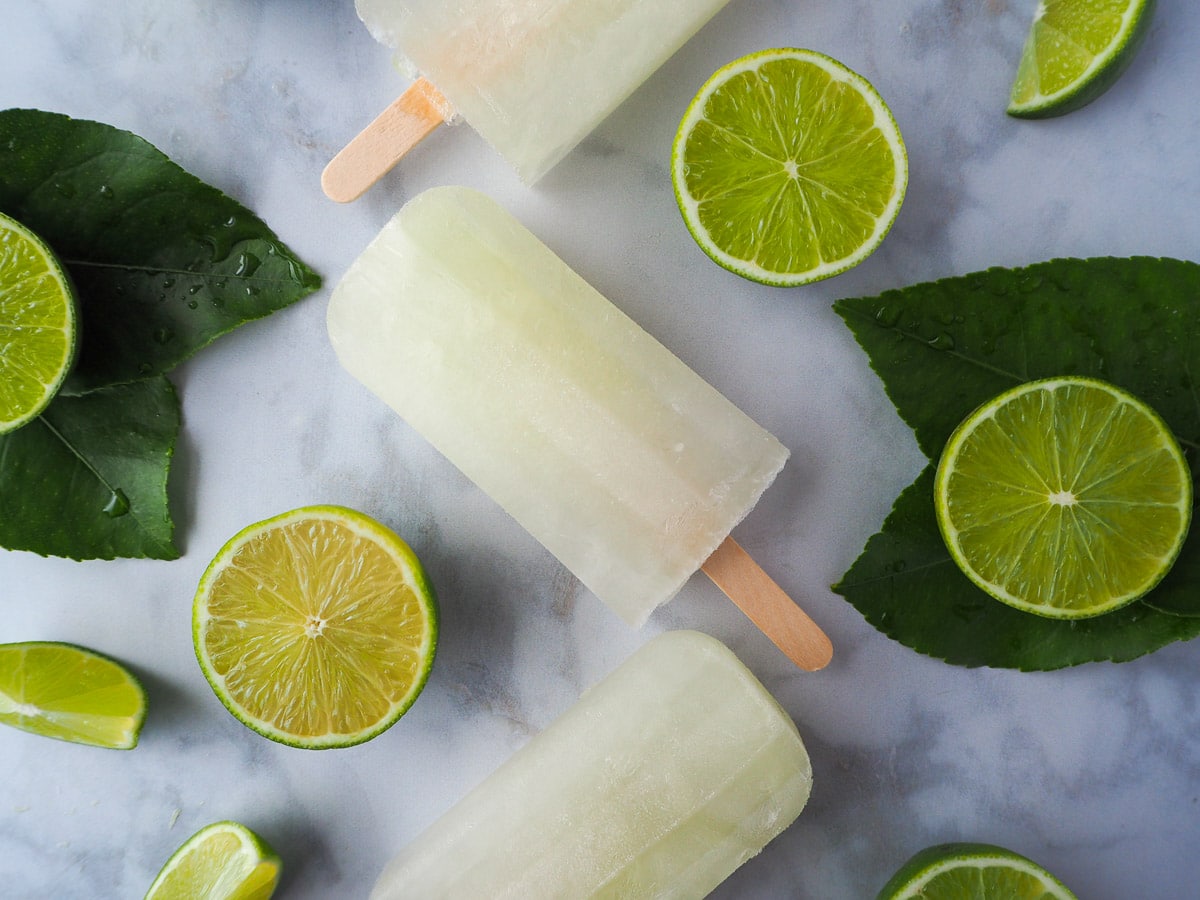 To serve these lime pops remove from the molds and enjoy!
How to store
These popsicles will store well in an airtight container with some baking paper between them to stop them sticking together for up two months but I very much doubt they will last that long. I had trouble keeping my family away from them for long enough for them to freeze 😀
Have you made this recipe? Tell me how it went in the comments below and tag me on instagram so I can see your delicious creations! @keep_calm_and_eat_icecream
This post is also available as a web story Lime popsicles story
Looking for more yummy desert recipes?
Why not try making
Follow me on Facebook or Pinterest for many more delicious recipes.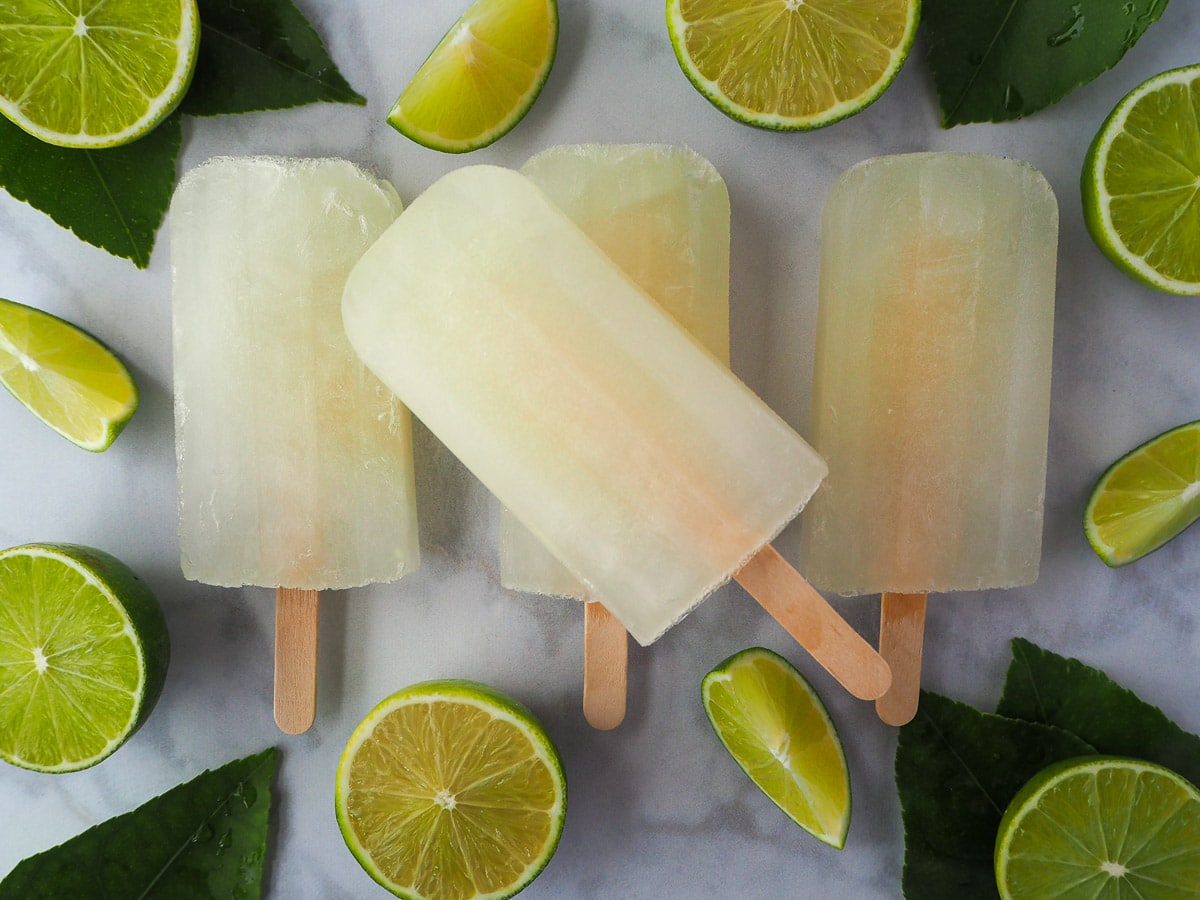 📋 Recipe
Lime popsicles
These lime popsicles are super refreshing and full of fresh, zingy lime juice. Perfect for a summer's day when you need to beat the heat.
Equipment
Popsicle molds and sticks
Ingredients
⅓

cup (84mls)

fresh lime juice

8

strips

lime zest

⅓

cup (73gms)

white sugar

1

pinch

citric acid

approx. 2

cups (500mls)

water
Instructions
Using a peeler carefully remove the zest from 2 limes.

Add the citric acid to the sugar and mix well.

Add one cup of water, sugar and citric acid to a small pot.

Heat over a low heat until sugar is dissolved.

Add the lime zest, turn down to low, cover and simmer for five minutes.

Remove from heat and remove zest from sugar syrup.

Allow to cool and transfer to a heat proof container.

Add lime juice, then top up water until total volume is about 2 and a half cups (600mls)

Freeze for at least 12 hours, preferably 24, to ensure they freeze properly.

To serve remove from molds and enjoy!
Nutrition
Calories:
55
kcal
Carbohydrates:
14
g
Protein:
0.1
g
Fat:
0.1
g
Saturated Fat:
0.002
g
Polyunsaturated Fat:
0.01
g
Monounsaturated Fat:
0.002
g
Sodium:
4
mg
Potassium:
18
mg
Fiber:
0.1
g
Sugar:
13
g
Vitamin A:
8
IU
Vitamin C:
5
mg
Calcium:
5
mg
Iron:
0.04
mg
Nutritional Disclaimer
Nutritional information is an estimate based on an online database. The nutritional content of ingredients may vary by brand. If you require accurate nutritional information, you should calculate this based on the specific brands and products you are using.
Join the community!
Like Keep Calm and Eat Ice Cream on Facebook for more great recipes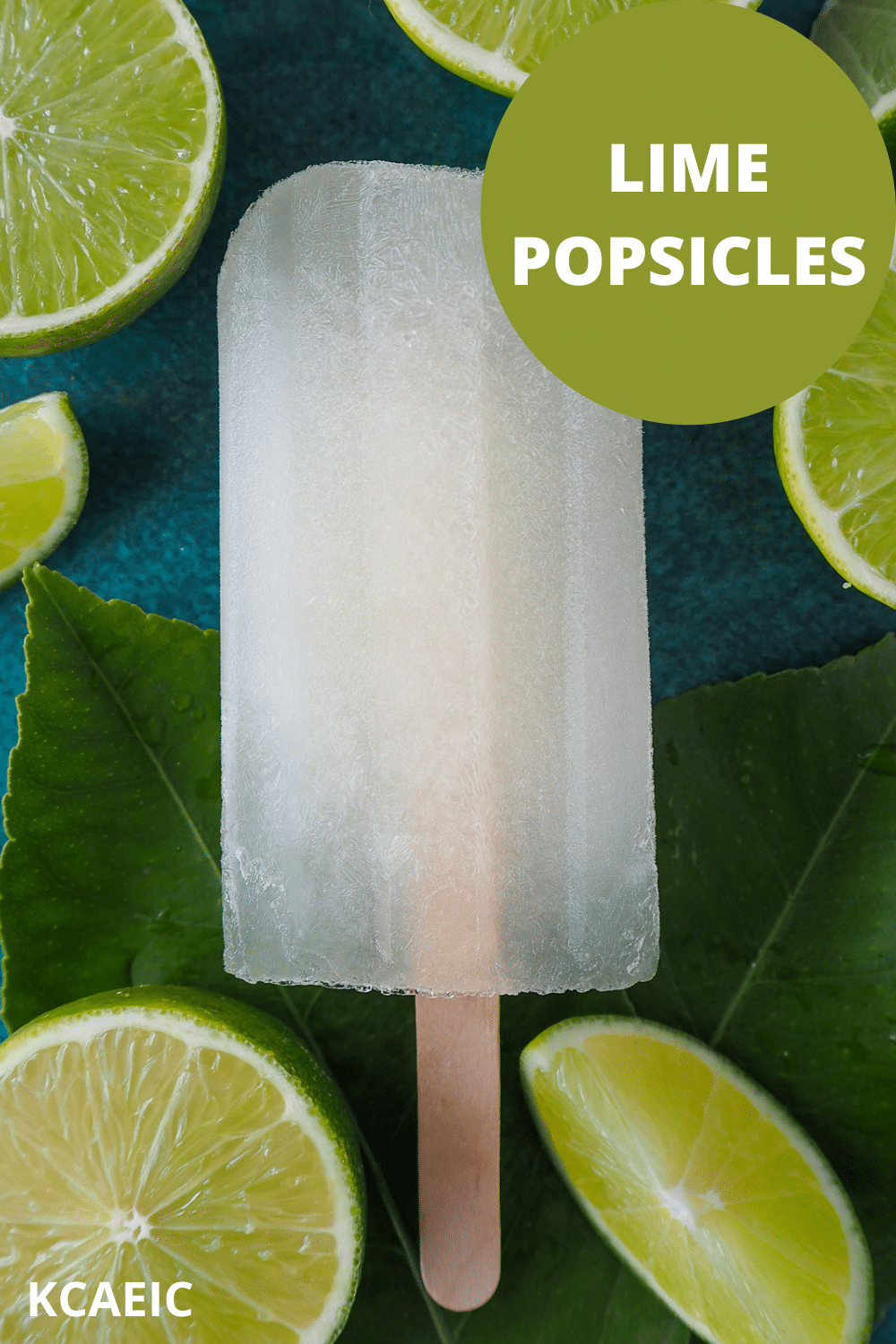 Pin it for later!