A review of Samanko aka fish ice cream.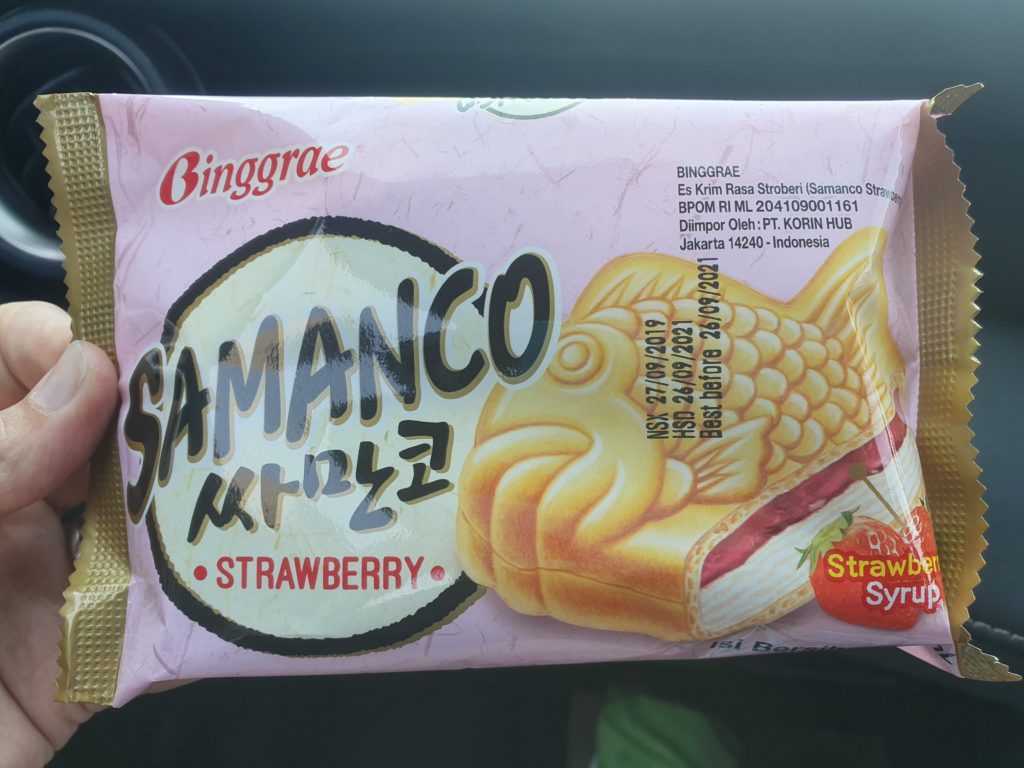 "What on earth is FISH ice cream" I can hear you say. Well not actual fish, that would be disgusting (I presume). Fish shaped ice cream.
OK I'm cheating a bit here. We were away over Christmas visiting family in New Zealand and I'm stealing this post from that trip. I've always had a fascination with supermarkets in other countries, particularly Asian ones. I had a magical child free 15 mins at Davis Trading Co. in Palmerston North.
The shop is jam packed with an awe-inspiring collection of weird and wonderful ingredients, everything from tinned jack fruit to frozen abalone.
In the freezer section I stumbled upon Samanko ice cream. Samanko is like an ice cream sandwich encased in a fish shaped waffle thing. Its apparently similar to a very popular Japanese dessert called Taiyaki.
Back to the Samanko. It comes in a few flavors but this one is strawberry. There's a layer of vanilla ice cream with a thin jam like strawberry layer.
It wasn't terrible. The ice cream was decent but the waffle was dense and chewy. The strawberry layer was pale and the whole thing was sickly sweet. But it reeked of nostalgia and I can imagine adults and children eating this alike, one group lovingly remembering their childhoods and the other for the sweet sugar fest and because hey, its Fish shaped ice cream!
Looking for more unusual but delicious ice cream flavors? Why not try making my pistachio ice cream, lemon ice cream or pandan ice cream.