A review of Bulla's new cinnamon donut ice cream.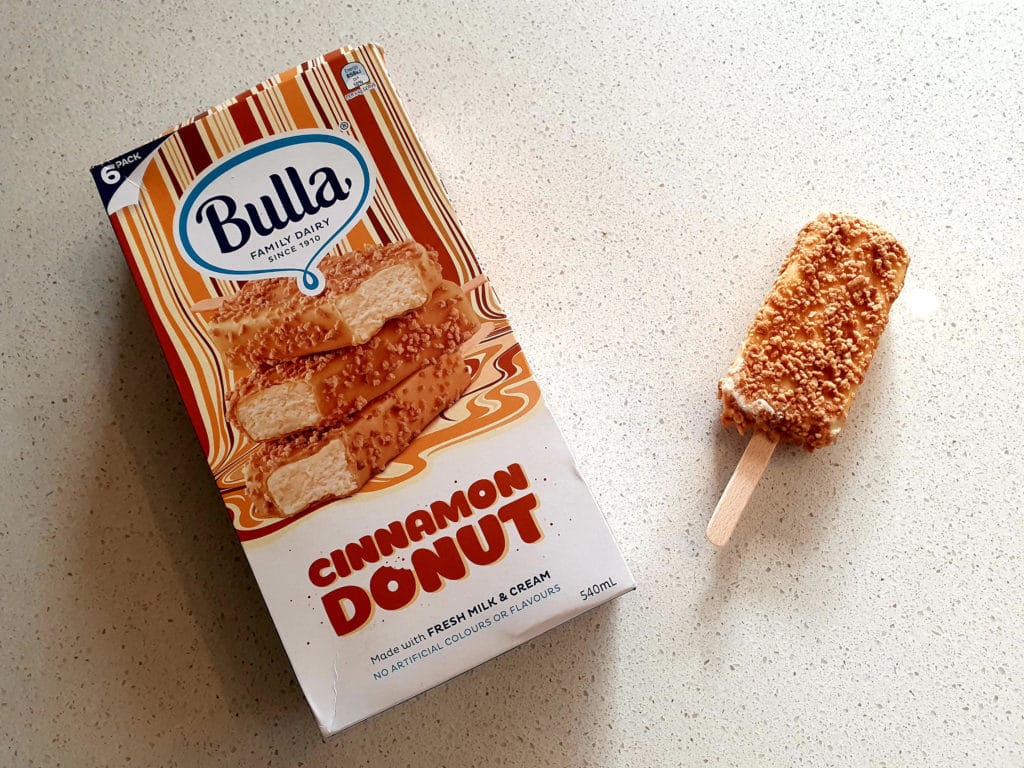 Look in case you hadn't worked out I'm not the biggest fan of mass produced ice cream. They often sound good but reality is disappointing compared to the enticing flavours marketed, which it why I like to make my own. Perhaps I've missed my true calling as an ice cream product taster, now there's a job I'd be good at!
My review of Bulla's cinnamon donut ice cream is unfortunately no exception. The concept is great, combine two brilliant things, cinnamon donuts and ice cream, what could go wrong? Quite a lot.
These are sold in a multi pack of six and are reasonably priced. I get this isn't exactly a high end product and perhaps I should have couched my expectations as such. Still life is to short to waste calories on bad ice cream.
The external shell is covered in what is ostensibly cinnamon coating which you can barely taste. If you hadn't told me it was cinnamon I wouldn't have picked it. This is covered in a 'donut crumb' which tastes nothing like donut crumb but rather somewhat stale soggy biscuits - think gaytime crumbs but not as good.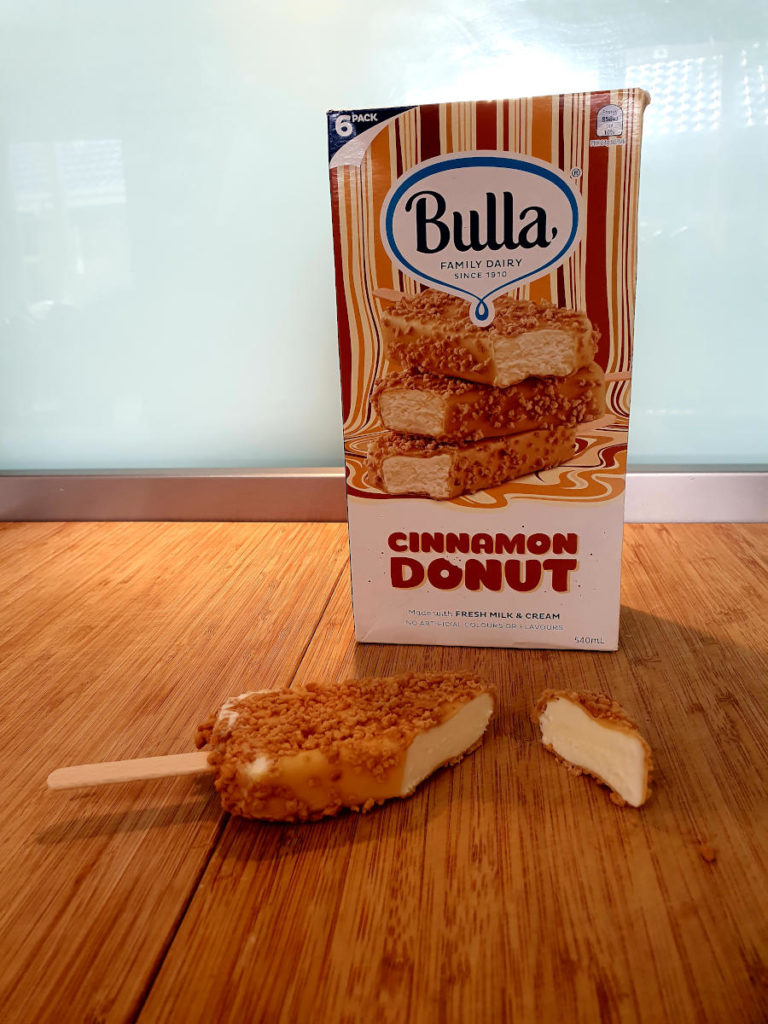 The inside is a fairly standard vanilla ice cream, a bit on the sweet side but other wise very hum drum. Not awful but certianly nothing to write home about.
If you're looking for something quick and budget friendly for the kids this maybe an option but if you had expectations of something a adult would enjoy I'd give it a miss, or better yet make your own (recipe coming soon).
Bulla's cinnamon donut ice cream gets two out of five cones.